Can I become a professional tennis player?"
This is a question we get asked very often, usually by junior tennis players who want to know how likely it is that they can go pro.
As tennis grows in nations like India and China, and as the prize money in tennis becomes even more lucrative (at the top of the game) more and more players from these countries want to venture into the unknown. 
Nations like the USA, Spain, France and Argentina, have long produced many top ATP and WTA tennis players, and the juniors in these countries have plenty of role models to compare their own playing standard to.
However, in countries where tennis is relatively a new sport, many of the nations junior players won't know or understand the path to becoming a pro tennis player and won't have an idea of where they stand in the world.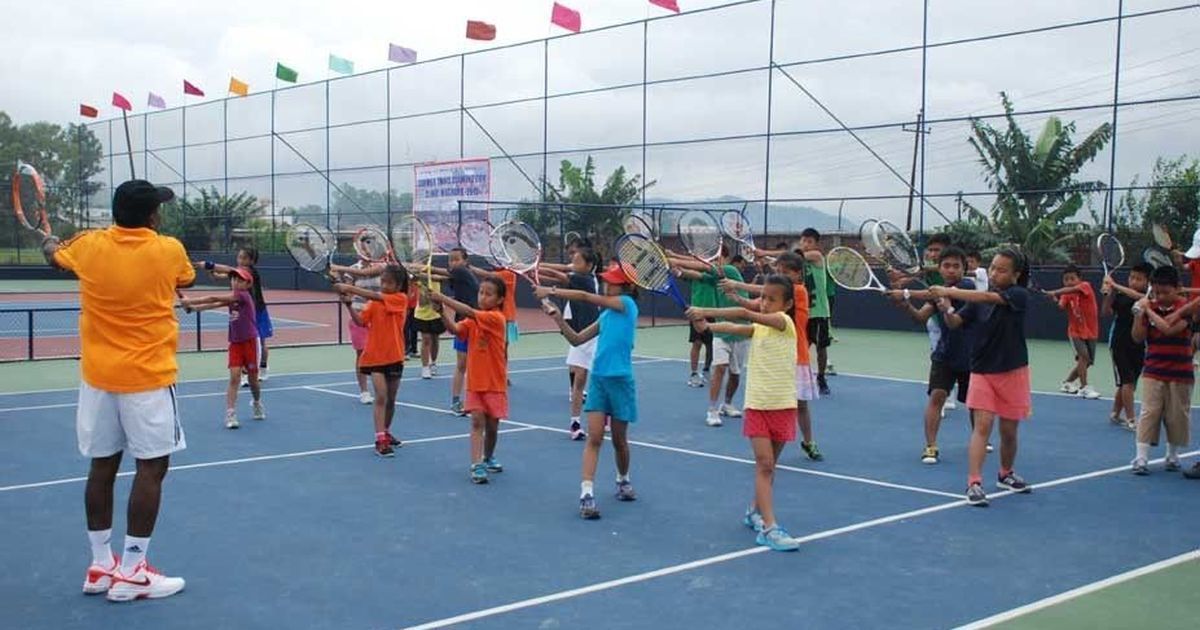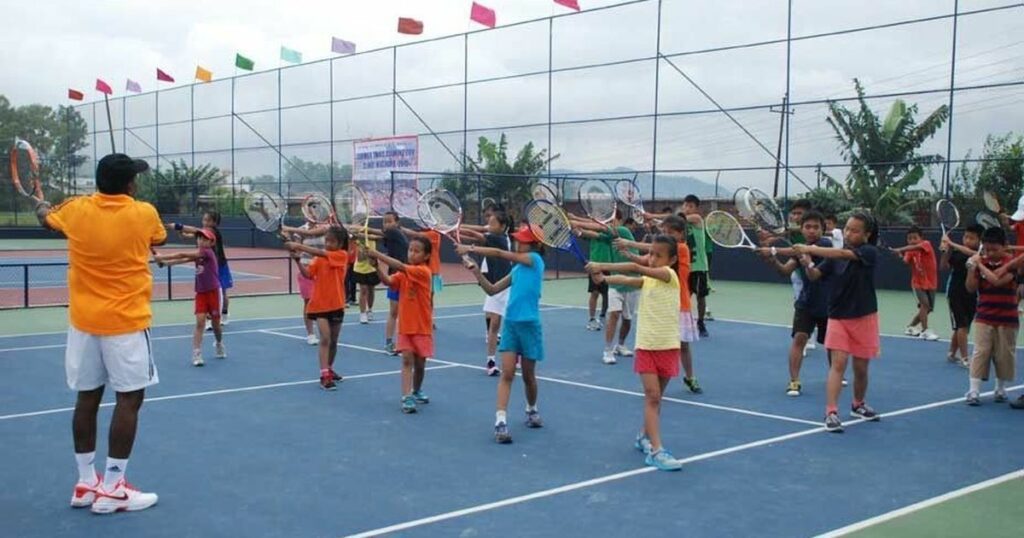 Not only this, but a lot of juniors who have fallen in love with tennis because of Federer, Nadal and Djokovic, maybe only picked up a tennis racket in their early teens, yet they are often inspired to follow their heroes and try to make it as a pro.
"I'm 16-years-old and love Roger Federer so much, I want to be like him when I'm older.
My question is, if I dedicate 8 hours to tennis training per day, can I become a professional tennis player like Roger? I started tennis last year, but I'm already beating my dad"
This may seem like a joke, but it's a very common scenario.
If you just started tennis in your early to mid teens, your chances of becoming a professional tennis player are close to none.
Before we go any deeper into this topic, what exactly is a professional tennis player?
Is it someone who plays ITF futures?
Even if they lose 6-0, 6-0 in the first round of qualifying?
Is a professional someone who won $20 at their local tournament?
The definition of a professional in any field is:
A person engaged in a specified activity, especially a sport, as a main paid occupation rather than as a pastime.
By that definition, you have to be making a living from tennis to be considered a professional tennis player. There are players ranked inside the top 500 ATP and WTA who struggle to live off the prize money at the lower level tournaments they often compete in.
The breaking point (where you are making as much money as you spend) for tennis players is around the top 200-250 in the world. 
So in theory, we could argue that that there are only 400-500 professional tennis players in the entire world.
However, I would also classify a top 800-900 ATP or WTA ranked tennis player as a professional, simply because their entire life is dedicated to training and competition. 
To make it even more attainable, let's say that anyone who is winning money on a regular basis at tennis tournaments is at least a semi-pro player.
Going off those definitions, a professional tennis player is someone who makes it to at least the ITF Futures tour.
This is the level where you will be getting some prize money and playing for official ATP and WTA ranking points.
In order to reach this level, it still takes at least a decade of hard work and dedication. 
Most players who compete at these lower level pro events are in their late teens or early twenties.
Every now and then, you'll see some whizz-kid playing them, which happens more often on the Women's side since some of the girls mature physically at an earlier age and can compete against adults even when they are still in their early teens.
But in general, the age range would be 18-25 at these events.
So if you have a player who picked up a racket at 16 for the first time, if they dedicate the next 10 years to tennis only, by 26 they may be good enough to play the qualifying at these events.
But that won't make them any money, and their chances of winning rounds will still be small.
In general, a junior player who dreams of going pro thinks about winning Wimbledon and winning millions of dollars in prize money and sponsorship deals. 
So they may reconsider their dreams after realizing that they'll probably spend at least $500,000 over that decade to reach that level and make back maybe a few hundred bucks if they're lucky.
However, if the dream is to simply class themselves as a professional tennis player, they may chase that goal.
There are players who improve drastically and suddenly become very good tennis players, at a later age than many of their peers.
I've witnessed this firsthand on numerous occasions.
When I was 18-years-old and training in Spain, I met a 21-year-old player who became a regular sparring partner for me. 
His name was Juan, and he was playing futures regularly, along with the Spanish money events, where the prize money was often more than at the futures events.
Juan had played for his first ATP point a few times, but had lost each time. 
In those days, you had to win the first round in the main draw to gain an ATP point.
Juan had qualified (winning three or four matches) but had failed to make the big leap.
On paper, many coaches and tennis "experts" would have looked at Juan and told him something along the lines of:
"You're 21-years-old, you have no ATP points, you can't win a match in the main draw of an ITF Futures event, it's probably time you give it up. You're just not good enough!"
If Juan had listened to the doubters, he would have packed it in and quit tennis.
However, he didn't.
A few months later, Juan had a breakthrough. He won four rounds of qualifying.
Defeating a top 800 player in the last round.
Then he had a three hour, three set battle to claim his first ATP point.
After winning that match, Juan relaxed. His real tennis started to come out. He wasn't as tight as before, he had now achieved a goal of his.
Juan reached the semi-finals, winning a total of seven matches. This gave him direct entry into many of the ITF events in Spain.
A year later, Juan was inside the top 500 ATP.
He was now playing challenger events and eventually made it to 200 in the ATP rankings. 
His final year on tour, he played the qualifying at Roland Garros and Wimbledon.
One of his dreams was to play the French Open and even though injuries forced him to stop, he had achieved much more than many people expected.
For many tennis players or parents of aspiring juniors, the end goal is to become a pro, get rich and never worry about finances again.
That's the dream.
But the chances of that happening are so small, you have a better shot at winning the lottery.
Tennis is one of the toughest sports to make it in.
Financially, you need buckets and buckets of money to invest into the journey, long before you can expect a return on your investment.
If that is the goal, then by sixteen, the player should really be playing ITF junior events and winning matches in the main draw, at the very minimum.
Some players at that age already have an ATP or WTA ranking.
Nadal was winning challenger events at 16.
That was very unusual, and most of Nadal's peers were still playing in the ITF junior events at that time, including Gael Monfils.
But in general, by the time the player is 16/17, they should be at least at that ITF junior level where they can hang with the crowd.
Between 16-20 is when most ATP and WTA players make a huge jump, physically, mentally and emotionally.
This is the time when a player who at 16, was struggling to win rounds in ITF junior events, is now 20 and winning futures.
I've seen that happen.
But if a player is 16 and just starting the game or 2-3 years into the journey, they're miles off the pack and cannot make up for lost time.
Ultimately, a person must decide for themselves, what they want to try to do with their life.
If a seventeen year old wants to pursue tennis for a few years, and they're already competing at ITF events, they may never make it to the top of the game, but they'll learn life skills that will help them with whatever else they choose to do when tennis is over.
By Coach Simon
Top Tennis Training